Android is known for its customization abilities. Each and everything in an Android device can be changed or modified to the heart's content. You can take an Android phone and turn it into a completely unique device if you know which apps to use. If you are having trouble getting started, our list of best customization apps for Android will set you on the right track.
Launcher: Nova Launcher
A launcher is the first thing that you interact with after unlocking your phone. It lets you organize your apps and widgets, build an awesome home screen and add animations & transitions.
Finding a perfect launcher app is the first step in getting started with Android customization. And, from customizations point of view, there's no better launcher than Nova launcher; but only if you go for the premium version.
With essential customization features like desktop and dock padding, icon support, theme options, grid size, icon size, text size, and a lot more, picking Nova launcher for your customization needs is a no brainer.
Alternate Recommendations: Action Launcher & Lawnchair V2
Nova isn't the only launcher in the market. I am not as much into customization anymore as I was last year. I am using Lawnchair V2 for the last few months as it emulates the stock experience better than any other third-party launcher.
With the focus on getting you to the apps as quickly as possible while providing a stock experience but without compromising on features, Action Launcher is just as good as Nova or Lawnchair.
The third-party launchers mentioned above are some of the best customization apps for Android. Pick any one & you are good to go.
Icon Packs: Minty Icon Pack
There's no shortage of icon packs in the Google play store. Minty icon pack is my current favorite. It's a set of material icons with a vivid and fresh look and feel. The cool thing is that it already has more than 3500 icons and the developer keeps adding 30+ new icons every week.
Alternate Recommendations: Borealis Icon Pack & Pixel Icon Pack
Unlike Minty, both Borealis and Pixel contain icons that are homogenous in nature. Borealis consists of more than 14,000 square-shaped icons with rounded edges and a similar color scheme. Pixel icon is a set of round icons that try to emulate Google Pixels iconography.
All the icon packs mentioned in this section are frequently updated; pick anyone and get started.
Wallpapers: Wallhub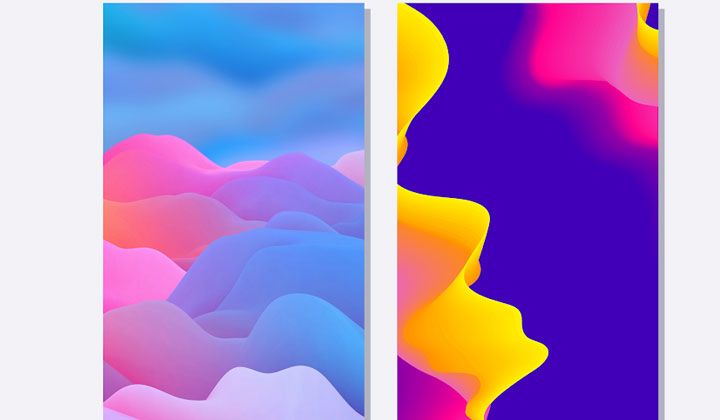 Changing wallpapers is the best way to freshen up your device. According to me, Wallhub is the best wallpaper app for Android at the moment.
Wallhub has more than 2000 high-quality wallpapers in 2K resolution. Each wallpaper in the app is designed by the developer and he adds a bunch of new wallpapers almost daily.
Alternative Recommendations: Backdrop, Abstruct & Amoled Walls
Backdrops is an extremely popular wallpaper app where the developer as well as the users upload and share wallpapers. It has hundreds of wallpaper and new ones are added frequently. If you opt for the premium version, you can unlock a bunch of wallpaper collections.
Abstruct is a wallpaper pack consisting of 100 plus wallpapers in 4K quality. All the wallpapers come from Hampus Olsson, the creator of all OnePlus wallpapers. The app has a variety of wallpapers including the OnePlus wallpapers, Paranoid Android wallpapers and much more.
Amoled Walls is another app that's worth checking out. It comes from the creator of Wallhub and focuses on providing pure black wallpapers for Amoled screens.
The amount of high-quality wallpapers you get in these free apps is just unbelievable. That's what makes them the best customization apps for Android when it comes to wallpapers.
Live Wallpapers: Material Islands
Live wallpapers add an extra oomph to your phone and take your customization to an extra level.
A good live wallpaper is one that doesn't make your phone slow by consuming a lot of processing power or affect the battery negatively. Material Islands is exactly like that. It's got multiple live wallpapers that automatically change based on the time of the day. It's minimal and the color looks good on the home screen.
Alternative Recommendations: Forest Live Wallpaper & Connected Dots
Forest is a well-known live wallpaper that emulates, well, a forest on your screen. With moving trees and changing weather, it does manage to bring a sense of calmness on your smartphone screen. Features like local weather, parallax effect and tons of customization options make it one of the best minimal live wallpaper for Android.
Connected dots, too, is a minimal live wallpaper that features lots of moving dots on the screen. Two dots, when nearby, connect with each other forming a digital net of sorts. The app is designed in a way that no two dots ever touch each other. With customization features like changing the background, the quantity of dots, dots repelling on touch, custom speed and much more, this live wallpaper is surely worth your time.
Widgets: KWGT Kustom Widget Maker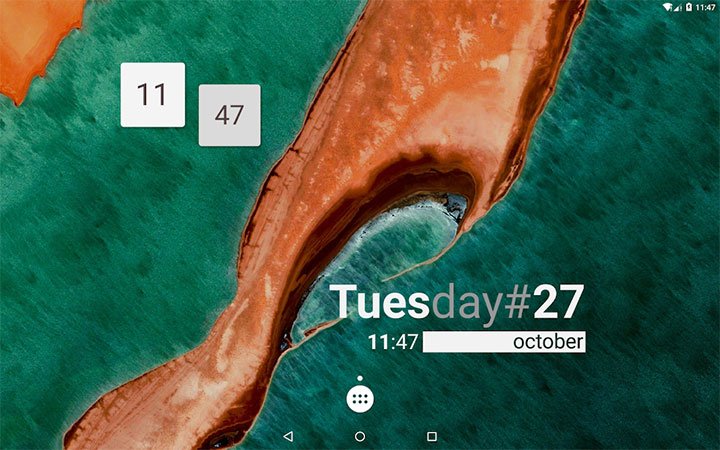 If you are into customization, then you know about KWGT and widget packs. It's the most detailed and customizable widget maker on the Google Play Store. Over the years, it has received continuous developer support as well as support from the community. It has more than 100 third-party widget packs that offer pre-made beautiful and functional widgets which you can apply on your home screen with a single tap. It is definitely one of the best Android customization apps you should try.
Widget Packs: Wow! KWGT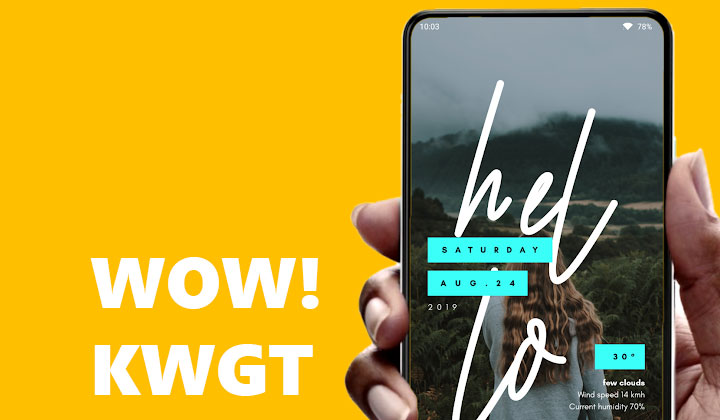 To make the full use of KWGT widget, you'll need a widget pack. At the moment, Wow! KWGT by ppick CH. is one of the best packs that you can buy. The pack has lots of widgets that make use of various colors, gradients & fancy style. The developer has a reputation for regularly updating all of his widget packs.
Purchasing the KWGT premium is necessary before using Wow or any other KWGT widget pack.
Keyboard: Gboard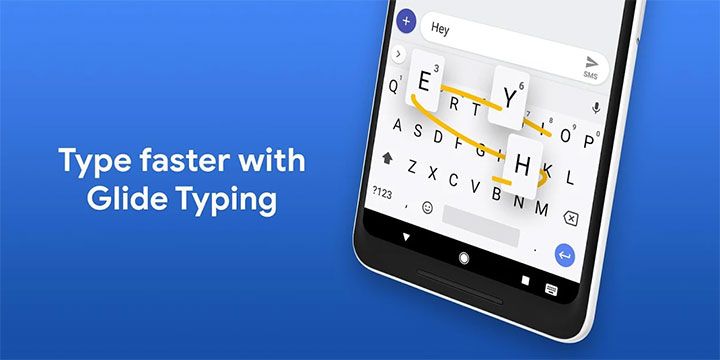 Gboard, by Google, is the stock keyboard in many smartphones; possibly even in yours. If now, you can always download it from the play store. So, what makes it the best keyboard app? Simplicity.
Gboard has everything – speed, customization, swipe typing, gesture controls, and a lot more. Plus, it's got multiple Google goodness built right into it; like – Google search, translator, etc.
Alternative Recommendation: Fleksy
I absolutely love Fleksy. I've never been a fan of swiping on the keyboard; normal typing is what I prefer. And, Fleksy nails the smartphone typing experience. The predictive text engine, themes, stickers, & gestures are what make it better than every other keyboard.
Smart Apps: Sesame Shortcut & Full Screen Gesture Control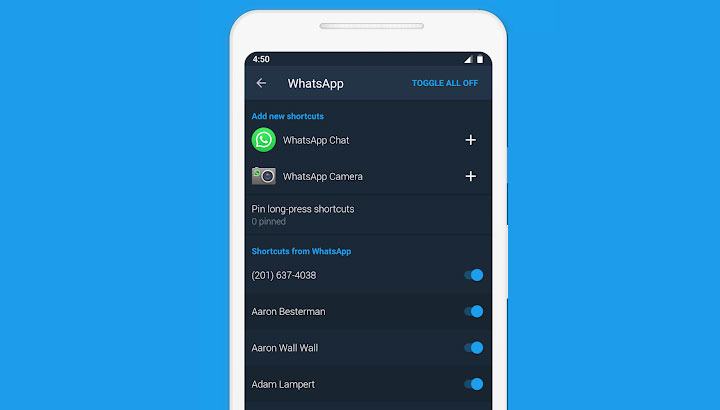 Sesame Shortcut is a well-known universal search app that works as an extension for third-party launchers, namely – Nova & Lawnchair. It adds hundreds of new & powerful shortcuts to the search bar, and it has API integrations with some of the most popular apps like Spotify, YouTube, Calendar, Maps, Slack, Reddit, etc.
All that's good; but how functional is Sesame? Very. Some awesome shortcuts include one-touch call, text, or email to contacts, multiple Google shortcuts, Internet search right from the search bar. If the hundreds of premade shortcuts are not enough for you, you can create your own.
Full-Screen Gesture Control is another smart app that you should definitely use; especially if your phone's hardware keys are broken, like mine. You can assign multiple functions to various gestures. I am using this app on my phone for more than a year now & works fantastic.
Substratum Themes: Swift Dark
If you are into Android customization, you already know how powerful the Substratum app is. It lets you change the UI of your phone on a system-wide level; given that you've got root access.
There are dozens of amazing Substratum themes in the Play Store. My favorite one is Swift Dark. Why? Because dark themes are awesome; plus, regular updates. Thanks to the last 2 years of development, Swift Dark supports more than 200 apps. That's huge.
Alternative Recommendations: Flux White & Nineteen
Not a fan of dark themes? Then Flux White & Nineteen are the best alternatives. While Flux offers light colored themes for your apps, Nineteen provides a transparent & gradient-like effect. Both of these are paid apps but well worth the price if you are into customizing your Android phone.
Automation Apps: IFTTT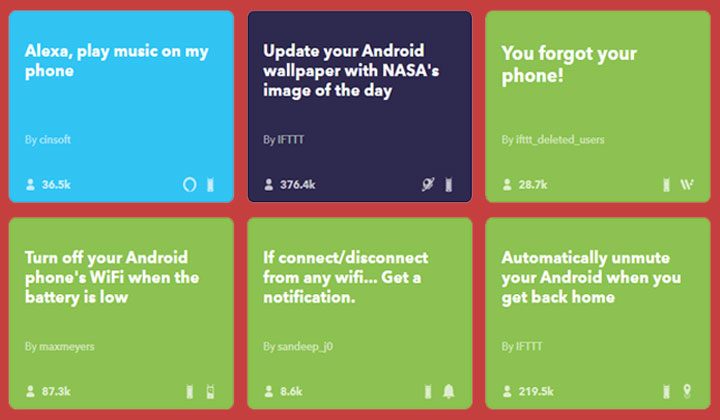 With more than 600 apps integration & hundreds of shortcuts, If This Than That is the best automation tool on Android. With IFTTT you can do all the cool things like getting notifications from your favorite publishers, automated home security, backup important files like photos & contacts periodically, control the thermostat, and so much more. Basically, you can link a custom event to action as soon as it happens. Lots of creative usages if you know what you are doing.
Wrap Up
There you have it; our recommendation for 10 best Android customization apps. We covered almost all the categories related to customizing your Android – launchers, themes, icons, wallpapers & a lot more. All the apps mentioned above are loved & used by millions of Android users daily. Do you already use any app that we mentioned above? What more apps do you use daily to up your customization game? Tell us in the comments below.
Read Next: Get Edge Lighting Border Around Screen on Android Devices