Strategy games have been a bit under-rated when compared to the more popular gaming genres such as Action or Adventure. But the strategy is a very important part of any game and is what makes it fun. Consider an Action game where you can just shoot people left and right vs an action game where you have to plan out your attack. If you are a fan of strategy games, Android has plenty of those, even some packed with action. This is our roundup of the best strategy games on Android in the wake of 2020. If you love war games too, we have the list of the 5 best war games for Android that you must not miss out.
1. Clash Of Clans
Many of you do probably already know about the game, and may already have tried it. Whether you loved it or not, it is up to you but what cannot be denied is that is just how popular this little clan building game is. If you enjoy building games and real-time strategy games on Android, there's a very good chance you will enjoy Clash of Clans. At least for a while before the waiting times get ridiculously big,
2. Knights Of Pen And Paper 2
Knights of Pen and Paper +1 is a turn-based Android strategy game that includes a long campaign, numerous discover-able dungeons, various knights, mages and monsters. Knights of Pen and Paper 2 is, well, a sequel to that. This retro style, pixel-art adventure is full of danger, intrigue, and semi-appropriate cultural references. You can play as a player or a Game Master in this tabletop RPG.
3. Age Of Sparta
Age of Sparta is an Android strategy game that spans across two genres: City building and combat. The city building part of the game is mainly focused on earning money through various income buildings. The earned money is then used to create everything from units to faith buildings which are used in the combat part of the game. If this sounds familiar it's because it is. The game is a lot like Clash of Clans at its core. There is a campaign mode though that dumps a load of text on you over and over to explain the context.  That's something you won't find on Clash of Clans.
Don't Miss: 10 Best Gameloft Games Under 50MB for Android
4. Plague Inc.
Plague Inc is an old title and isn't quite as popular as it used to be. The concept, at the time of launch at least, was pretty original though and it is still a breeze of fresh air. You play a germ (virus, bacteria, or something else) and your goal is obviously to spread around the world bringing disease and destruction and thereby killing the last human on the planet. If that doesn't sound like fun to you, you're a maniac.
5. Great Battles Medieval
Great Battles Medieval is a historic Android strategy title with quasi-RTS gameplay. It takes place during the Hundred Years' Wars and has plenty of skirmishes along with a campaign mode and a multiplayer mode. The combat system is what makes the game fun to play and even watch. The battles are quick so you have to utilize the time you have efficiently. This is a must-play for fans of historic titles such as Total War.
6. Hearthstone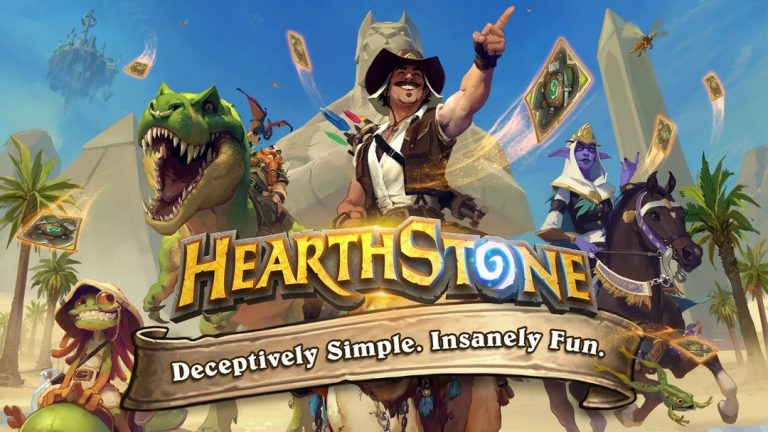 Hearthstone is a game by Blizzard, the popular game developers behind games like World of Warcraft. It's a strategy-based game also available on Android, involving magical cards used to summon creatures from the netherworld, cast spells, and enjoy a fantasy-laden adventure of epic proportions. Your goal is to win as many useful cards as possible to add to your impressive collection. If nothing else, the game has been making some mainstream news these days for censoring a player over his political support for Hong Kong.
7. Kingdom Rush Vengeance
Kingdom Rush is a tower defense strategy game series on Android. Vengeance is the 4th and latest installment in the series. In terms of gameplay and game design, this one improves quite a lot of things over the previous titles. The game brings with it 7 new towers, 19 stages, 10 heroes, 40 enemies, 30 separate upgrades, and 50 achievements. There are also plenty of in-app purchases despite the game having an up-front cost as well.
8. World At Arms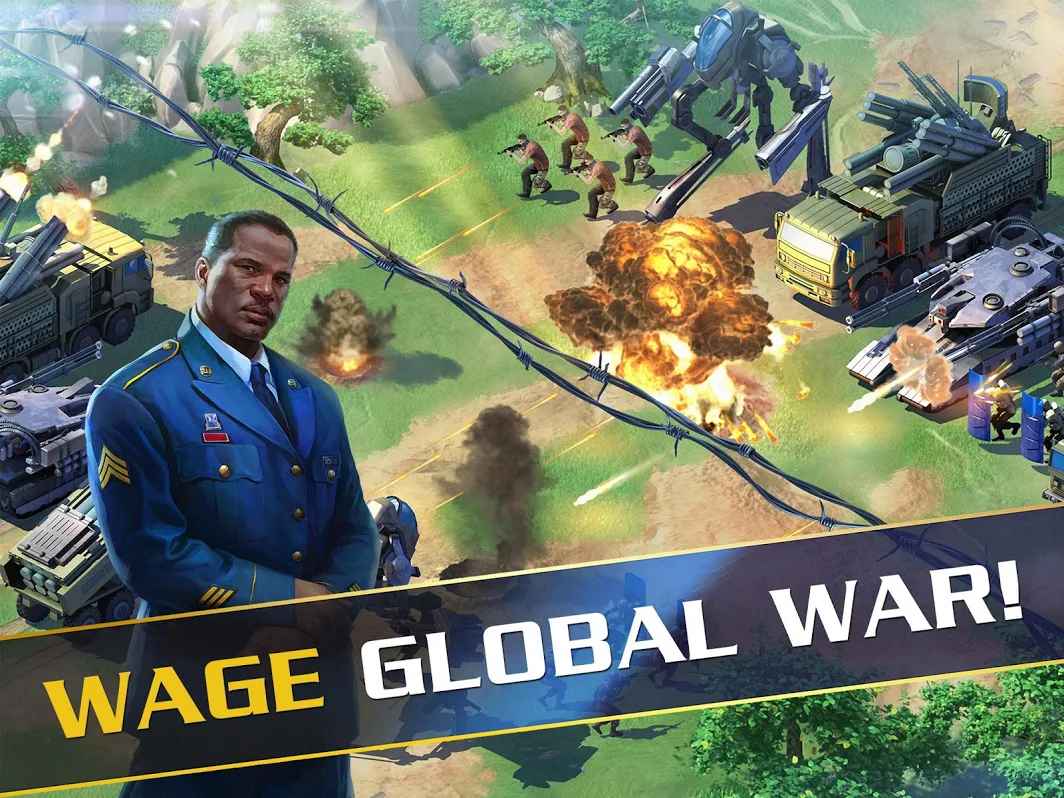 Even though the name suggests a world war type scenario, World at Arms is about America fighting a terrorist organization by the name of KRA. It's a base-building strategy title on Android with a split-screen combat system that might be refreshing to most people. Leveling up your base unlocks more special weapons like an airstrike, nuclear strike, explosive shell, etc. Beware though because your enemies will attack your base as well.
Must Read: 10 Best Lightweight Games for Android
9. Army Of Heroes
With the motto 'Fight, destroy and defend', the Army of Heroes is an online action and strategy war game for Android. Since you're playing against actual people, you have millions of enemies to conquer. Your motive is to train your army to defend your base against potential enemies coming to capture your base. Meanwhile, you'll also be trying to build a strong outpost territory to defend your base and conquer the world. Survival is a key to victory.
10. Tropico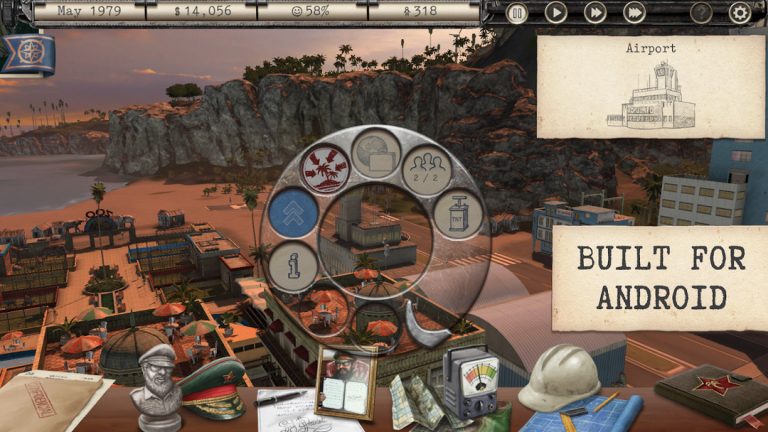 Tropico is one of the very best strategy games involving city building and it is also on Android. If you've played this one on a PC or Console, you know it can be so much fun. The premise of the game is basically that you're given an island, and you're the dictator. Will you take it towards democracy and lose control or crush your opponents with an iron fist? It's up to you but let us tell you, neither of these is as easy as it sounds.
Read Next: 5 Best Fighting Games for Android to Play on The Go