Many people who are candidates for dental implants often only know about the basics of the procedure from their dentists. That being said, it is also safe to assume not many are aware of the dental implant cost or the factors that affect the procedure's overall cost.
While dental implant cost can vary from one country to another, in Singapore, routine and non-complex cases can take patients back by as much as $4, 000 to $6, 000. Fortunately, the fee paid is Medisave claimable with a limit of as much as $1, 250 per dental implant.
As of 2015, a rough estimate indicated that public hospitals charge from $1, 600 to 1, 944 per surgical implant fixture placement. Private clinics on the other hand charge around $2, 000 to $4, 815. The costs mentioned is for the implant surgery alone and is not inclusive of any other associated costs like consultation, X-ray, and dental implant crown.
In some cases, additional procedures might be required and obviously can add to the overall cost. Other possible procedures needed might include CT scan, surgical guides, tooth models, sinus lifting, and bone grafting.
Other factors that can impact dental implant cost include:
Expectations

– would a functional tooth replacement suffice or would you prefer a natural-looking result?

Dentist

– understandably, a more skilled and experienced dentist will have a higher professional fee.

Brand

– European versus Korean brands

Lab fees

– this includes the modelling as well as crafting of the needed dental implant materials.

Pain relief

– when it comes to dental implant surgery, there is no "one size fits all" solution. That being said, anesthesia needed might also vary from one patient to another (local, general, or IV sedation).
Most costly dental implant cases can also be due to the following patient factors: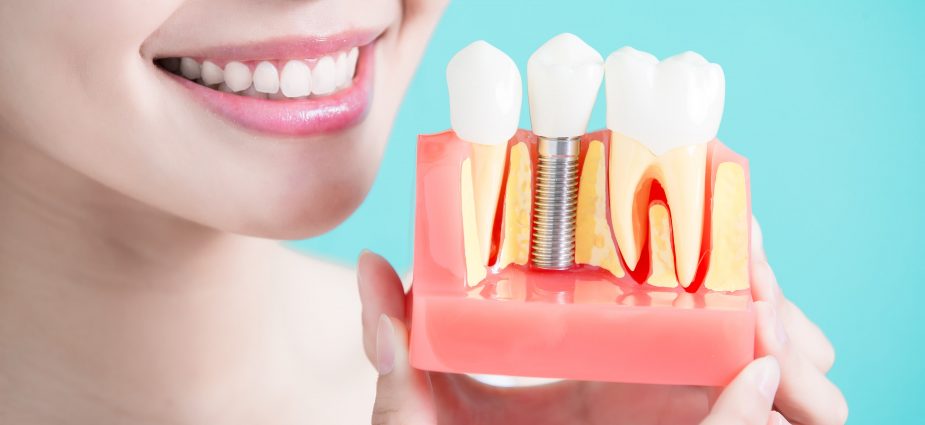 Severe dental anxiety

– this will often require the use of general anesthesia.
Complicated dental/medical histories

– patient has had a failed dental implant surgery or has an existing and complex medical condition like diabetes.
Long-standing missing tooth

– in most cases this can also translate to significant gum and bone loss.
High aesthetic requirements

– the best crowns require custom colouring to mimic the exact shape, texture, and colour of the neighbouring teeth. This is also something only a highly skilled lab technician can do. Other patients might also want crowns crafted by world-renowned ceramists based in Europe, USA, or Japan. Lab fees for those can cost as much as $2,000 to $3,000.
Ideal Dental Implant Candidates
Some people are considered ideal candidates for the procedure. They have ideal bone and gum quality as well as good oral health. In similar cases, the procedure is straightforward and therefore cheaper. Other patients on the other hand have pre-existing issues that will merit additional procedures that can add to the overall cost. 
However, a more expensive treatment does not always mean that the implant treatment is more effective. As a general rule of thumb, consider it best to discuss any recommended treatment plan with your dentist so you can fully understand what you are paying for.
Also, don't shy away from seeking a second opinion. A different dental professional may just be able to provide a customised treatment approach that meets your exact specifications and expectations.