Search history says a lot about you. Furthermore, it would even make you slightly uncomfortable when someone else gets their hands on your history. And the past searches associated with your social media accounts speaks volume in itself. You might have done extensive research on someone's profile, or might have searched for something that's really not suitable for work (NSFW). In any case, it's better to clear your history every now and then. So in this guide, we have provided steps that will help you to delete your Facebook and Instagram search history on Android. On that note, also check out the steps to delete Google Assistant search history.
Clear Facebook Search History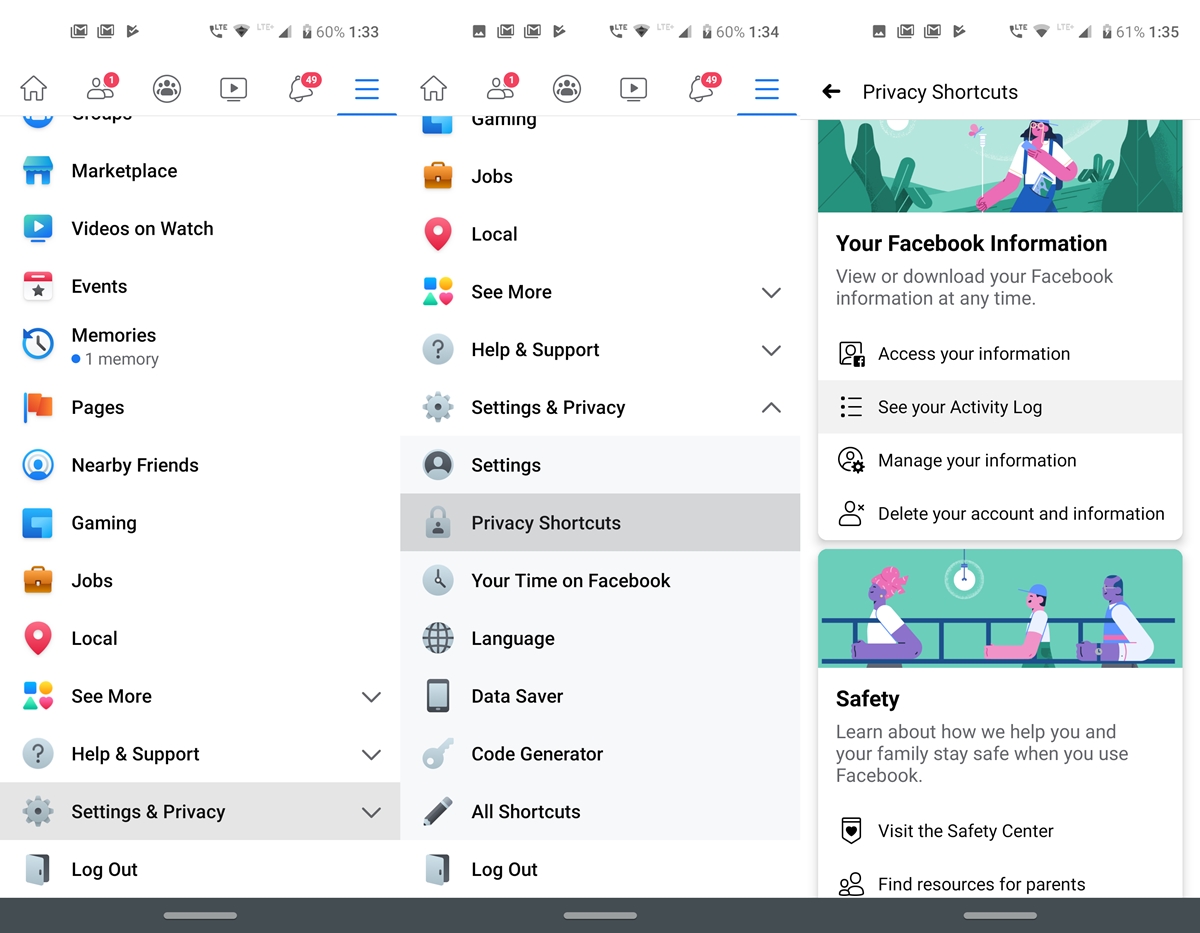 On your Android device, open the Facebook app.
Tap on the hamburger menu presents at top right, scroll to the bottom and go to the Settings & Privacy section.
Now, tap on Privacy Shortcuts.
Scroll to the Your Facebook Information section and tap on See your Activity Log.
Next, tap on Category and look for the Search History option.
You will now be presented with all your search history to date.
Tap on Clear Searches to delete the entire Facebook search history.
Or tap on the cross next to an individual history item to delete only that particular search.
So these were the steps to delete your Facebook search history on Android devices. Let us now turn our attention to do the same on Instagram.
Don't Miss: 10 Facebook Tips and Tricks on Android
Delete Instagram Search History
Head over to the Instagram app on your Android device.
Tap on your profile and then on the hamburger menu situated at the top right.
Next, tap Settings. This will be present at the bottom of the menu.
Within that, head over to Security and under Data and History, tap Search History.
Now tap on Clear all to delete all the Instagram search history to date or tap the cross next to any individual search. Doing so will only remove that individual search.
That's it. By executing the above steps, you have successfully deleted your Instagram's history.
Also See: 5 New Instagram Tips and Less-known Features (2019)
And with that, we also conclude this guide on how to delete Facebook and Instagram search history on Android. Just to reiterate the fact, this history always remains private and hidden from others, even if your account is public. But still, clearing them from time to time is itself a good practice.
Read next: How to Delete Useless WhatsApp Images Automatically
Reader Interactions