Discord is easily one of the most popular apps for gamers. And with the latest update, the timed muting feature is here. The Discord app allows you to quickly chat with your friends via text or even voice. If you're looking for the best instant messaging apps, you must check out the 10 best instant messaging apps for Android. Coming back to Discord, users can now easily mute people in their friend's list for a certain amount of time.
This feature is incredibly useful if you do not want to be disturbed during your intense gaming session. It's also helpful if you do not want to keep the person muted at all times. Thus, having the flexibility of choosing a fixed time to mute an individual is useful.
Well, if you're interested in checking out how to use the feature to mute friends for a fixed time in Discord, then follow the steps below. You might also want to check out the best battle royale games for Android.
Using the timed muting feature in Discord
There's no special menu or hidden toggle to use the new feature. Thus, if you've been using Discord for a while, you probably already know where to find the timed muting feature. Nonetheless, if you're new to Discord, then here's how to mute friends for a fixed time.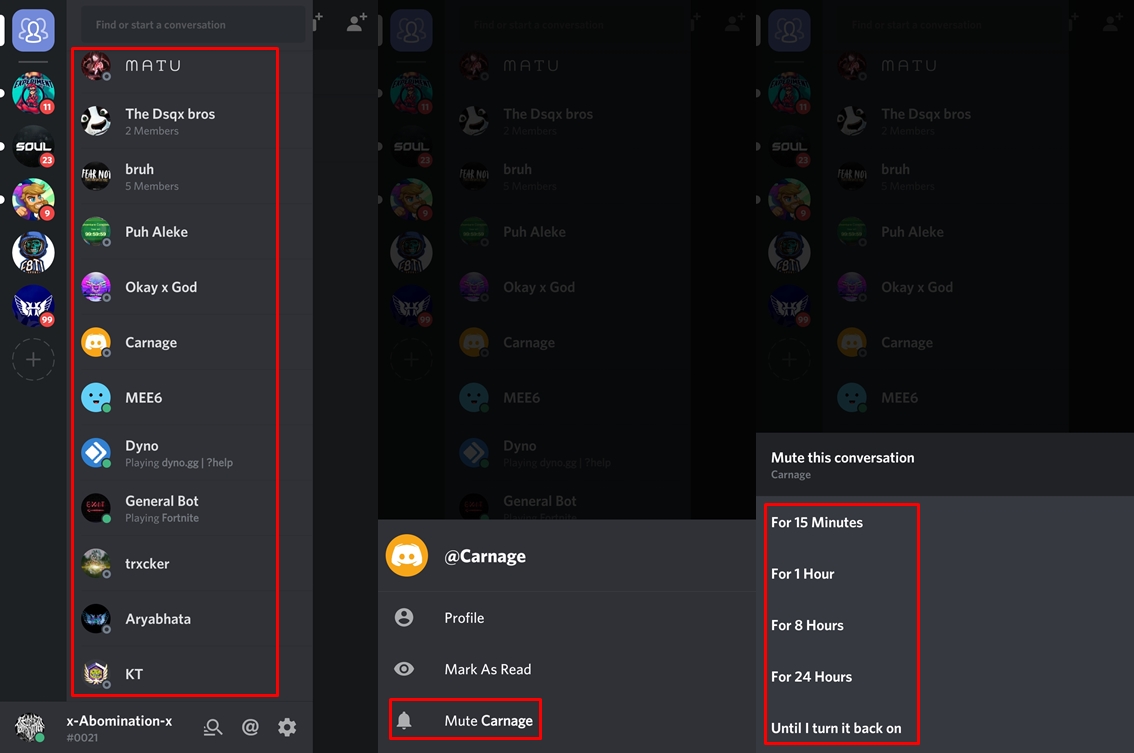 Launch Discord on your device.
Swipe in from the left edge to see the people who you've already engaged within the direct messages.
Long press on the individual's profile whom you wish to mute for a specific time.
Select the option — Mute 'NAME' and then select the time you want to mute the person for.
You have the following options: 15 minutes, 1 hour, 8 hours, or 24 hours or until I turn it back on.
Tap on the time you'd like to mute the individual's conversation.
That's it. You have successfully muted the person for the chosen time frame. You would not be interrupted by notifications from that person for the time period you selected. However, if you wish to unmute the person before the set time, you can do that too.
Long press on the individual's profile and tap on Unmute. You would then begin receiving notifications from the person right away. Nonetheless, if you've stumbled upon this post and haven't tried out Discord, then we'd suggest giving it a shot especially if you're into gaming.
There are a ton of other cool features the app has to offer and it's also perfect for setting up a server to connect with your followers. Moreover, you can assign roles to members on the server to make sure everything runs smoothly.
Read next: 5 Best Fighting Games for Android to Play on The Go