There are dozens upon dozens of pool games on Android. Most of these games are jam-packed with ads and have a pay-to-win system. However, to save you having a bad pool game experience, we've tried out dozens of pool games. And we have picked only the top 5 pool games for Android that you must try. However, do not forget to check the tips to hack Android games without root before you scroll down.
This list is in no particular order and all the games listed here are absolutely free to play. Of course, you have the option to make in-game purchases to get new items. So without much further ado, let's check out the 5 best pool games on Android.
8 Ball Pool
This is easily one of the most popular and loved pool games on Android. 8 Ball Pool from Miniclip is a 2D style pool game that would get you hooked onto it in no time. The game gives you the option to play 1 vs 1 matches or even in 8 player tournaments. The controls of 8 Ball Pool are fairly easy to master. Additionally, as you advance and win matches, you would unlock cool new cues and table customizations. You could even link to your Facebook account and play against friends or family.
Pool Stars
2D Pool games on Android are fun to play. However, if you're ready to take the experience up to the next level, then you must check out Pool Stars. This 3D Pool game is addicting, to say the least. The 3D perspective allows you to actually experience what it would be like to play the game in real life. However, it's worth noting that you can also switch to a 2D view. The game offers both single-player challenges as well as multiplayer challenges. What's even more interesting is that you can create your own custom challenges and share them with friends to have a go at.
Don't Miss: 5 Best War Games for Android
Kings of Pool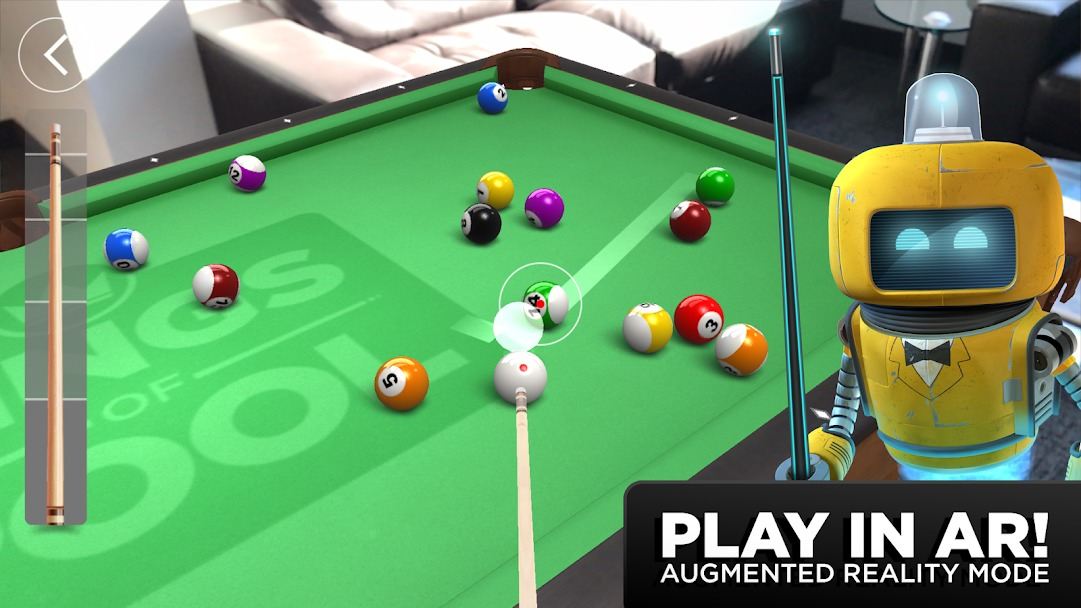 If you were looking for a unique pool game, then Kings of Pool is one of the best pool games on Android with a twist. The game has an AR mode in which you can spawn a pool table on any flat surface and play the game. This does not always work as expected. However, it's a fun concept and most likely would attract your friends to give it a try. Although, there's a normal 2D mode as well. The physics of the game is great and offers a life-like experience. Of course, you can play online against your friends or other players.
8 Ball Underground
Most pool games on Android aren't focused heavily on the graphics. However, 8 Ball Underground has pretty insane graphics for a pool game on Android. To add to the experience, the game's physics engine is also fine-tuned and offers great life-like gameplay. Moreover, the controls are fairly basic and you would master the game in no time. However, the only thing left out is a multiplayer mode. Thus, you would not be able to play against friends.
Pool King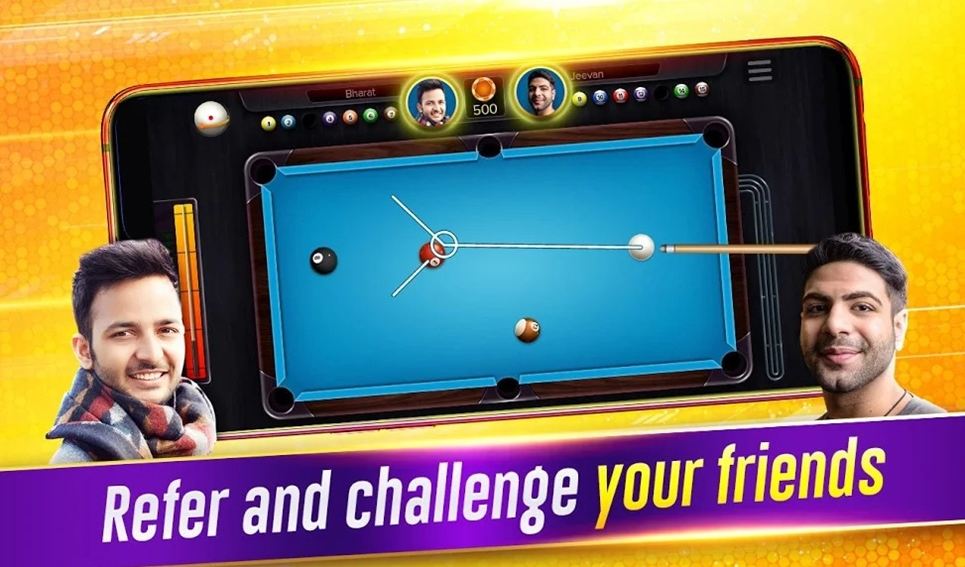 Out of all the pool games on Android, this game is the closest and best alternative to 8 Ball Pool from Miniclip. The graphics of the game are fairly decent and the controls are easy as well. Additionally, you can play in different game rooms with players with varying degrees of skill. Thus, you wouldn't find yourself being outmatched every time by players who've mastered the game.
These are our top 5 picks for the best pool games on Android. If you're looking for other games, you might want to check out these 5 best tower defense games for Android.
Read next: 5 Best Local Multiplayer Games for Android